User Guide: Collection Permissions
With EnterMediadb 9.x you can define several Collections Permissions.
Public Collections (View Only)
You can make a Collection public with only view permissions to any user, they will not be able to add or modify assets in this Collection. You need to define the
Visibility
to
Public Collection (View Only)
in the Properties Tab of the Collection: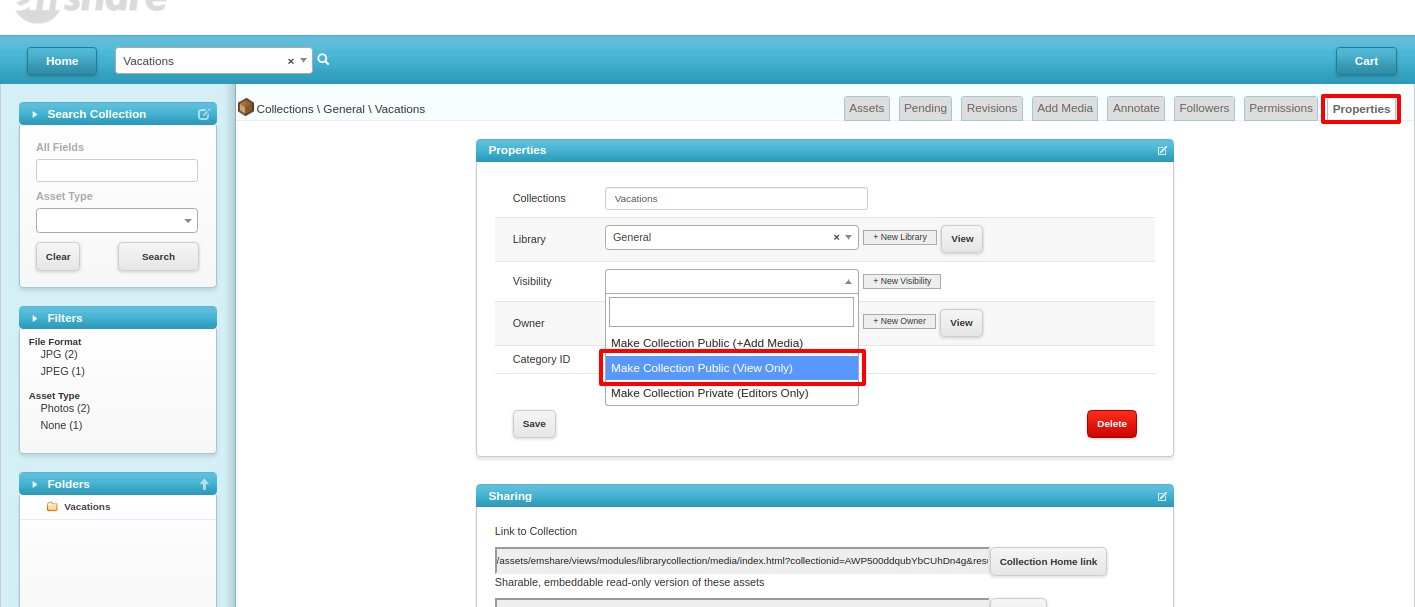 This will allow all users in any group to see the Collection but they will only see 
Approved Assets
. You will need to approve the Assets in the Collection you want to be Public.