Drag and Drop
EnterMedia offers drag to desktop functionality which is also supported by many applications for quick movement of originals to the software of your choice. In order to ensure full functionality, you must first enable the Download Original permission on any roles for which this feature is desired:

Next, navigate to the Asset Details page for an asset you wish to drag to desktop. This can be achieved by clicking on the asset from the gallery/list view. It is important to note that the preview images in the Asset Details view are the only ones which support drag to desktop, though others may support dragging.  Make sure your view looks like this: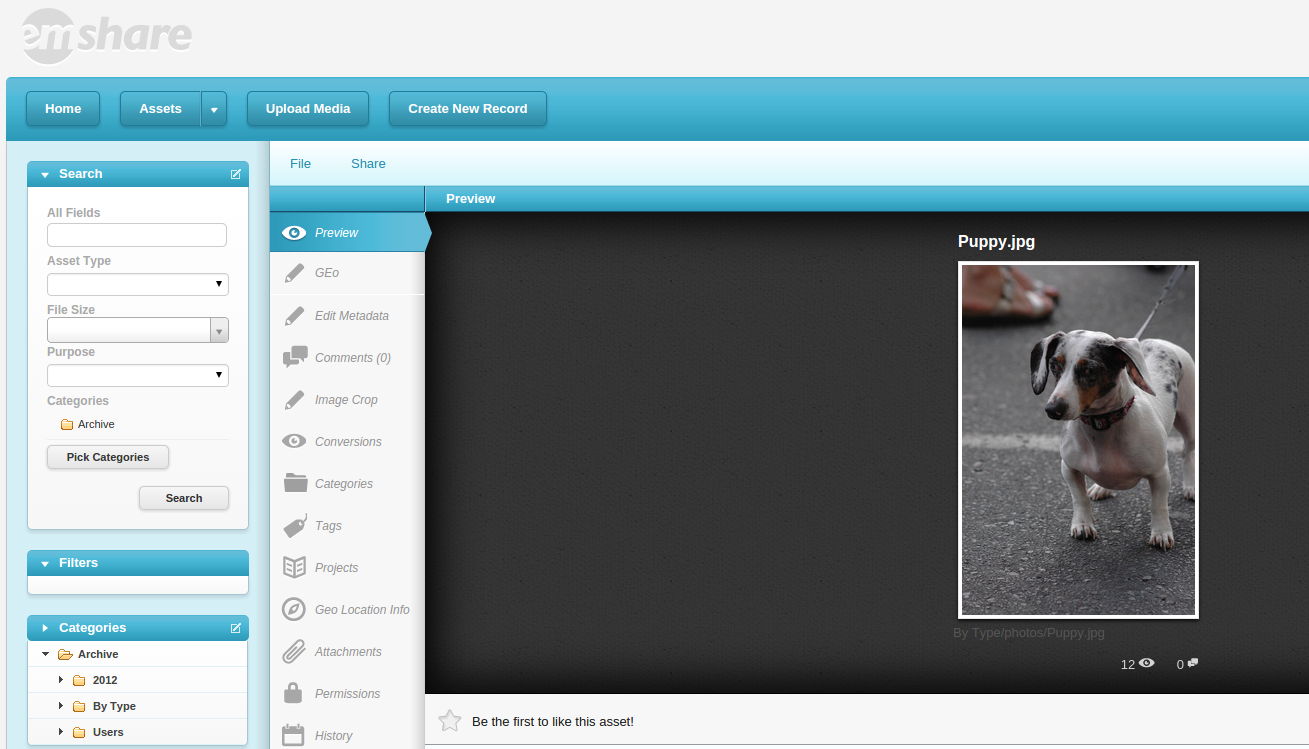 Finally, simply click and drag on the image and release when your cursor is over your desktop or desired application. A transparent thumbnail of the image will accompany your cursor: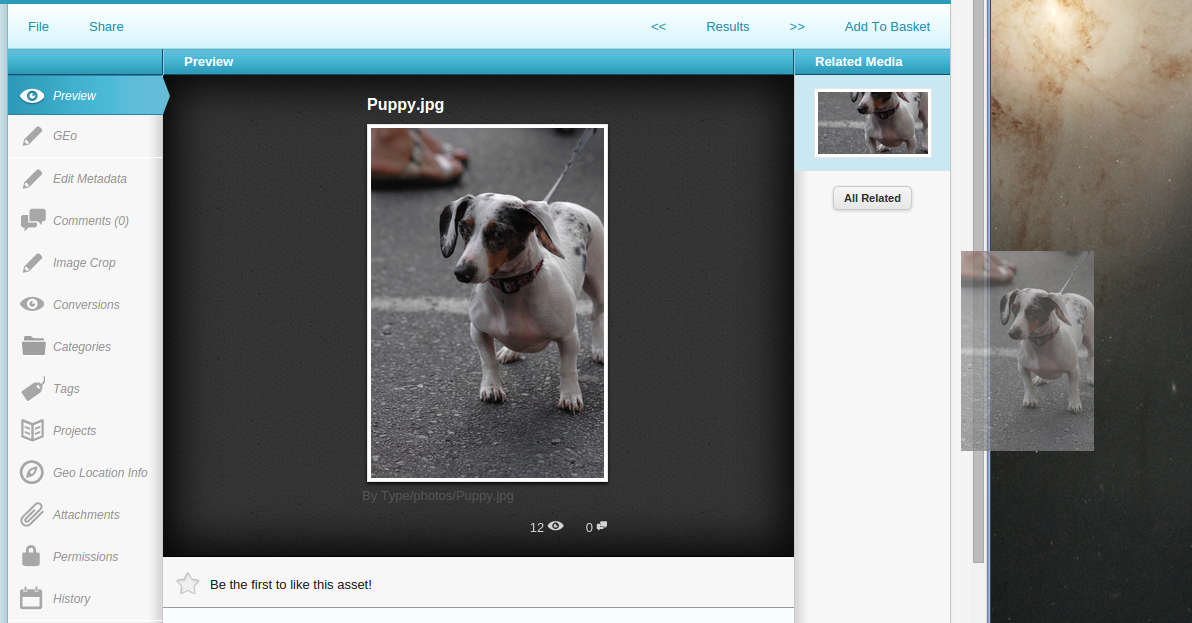 When you release your mouse, the result will depend on what application you have dragged into. Not all applications support this feature at all times.