Cropping Tool
Custom Cropping Tool
The cropping tool allow users to override the default images created when assets are added to EnterMedia. By using this tool, Administrators can define preset dimensions for cropping images based on work flow requirements, or grant users the ability to generate their own custom crops of images on the fly. Users can make the modifications based on these permissions and presets, then download or share the image asset as needed. The cropping tool can be enabled via permissions. The permission can be activated on a role membership basis, or based on custom application preferences in the Settings | System Settings | Permissions area.

The cropping tool itself is launched by clicking edit on an eligible image. Some images, depending on presets, may not allow a crop because the available dimensions do not meet minimum requirements.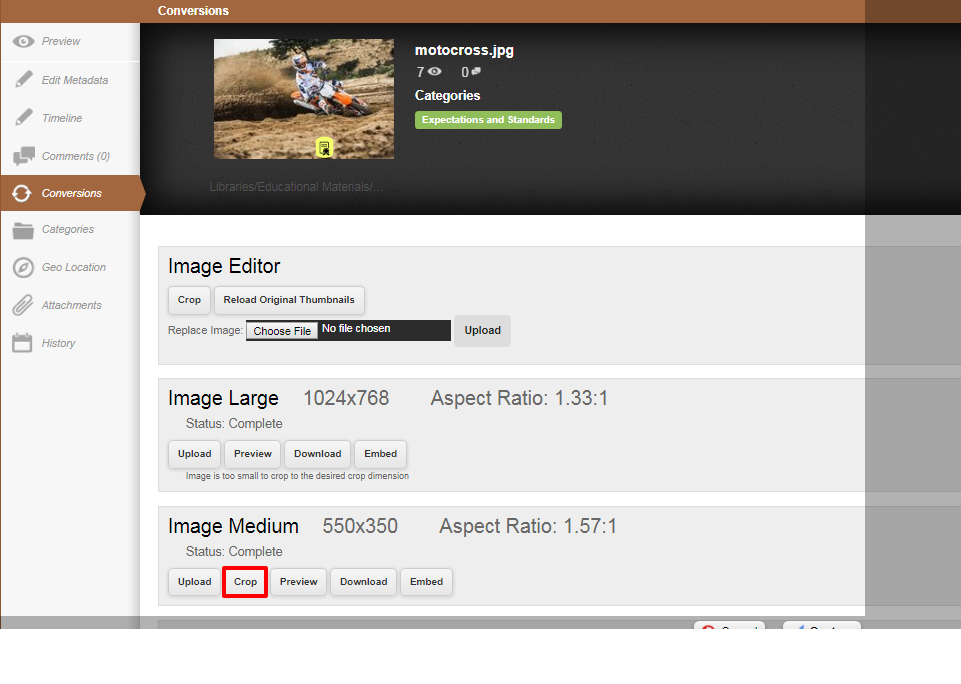 Main Display of the Cropping Tool
Upon clicking
edit
, the cropping tool will open and allow the crop area to be manipulated.  The crop area can be restricted to preserve Aspect Ration, you can enable the 
Crop to Aspect Ratio
 setting in each Transcoding individually.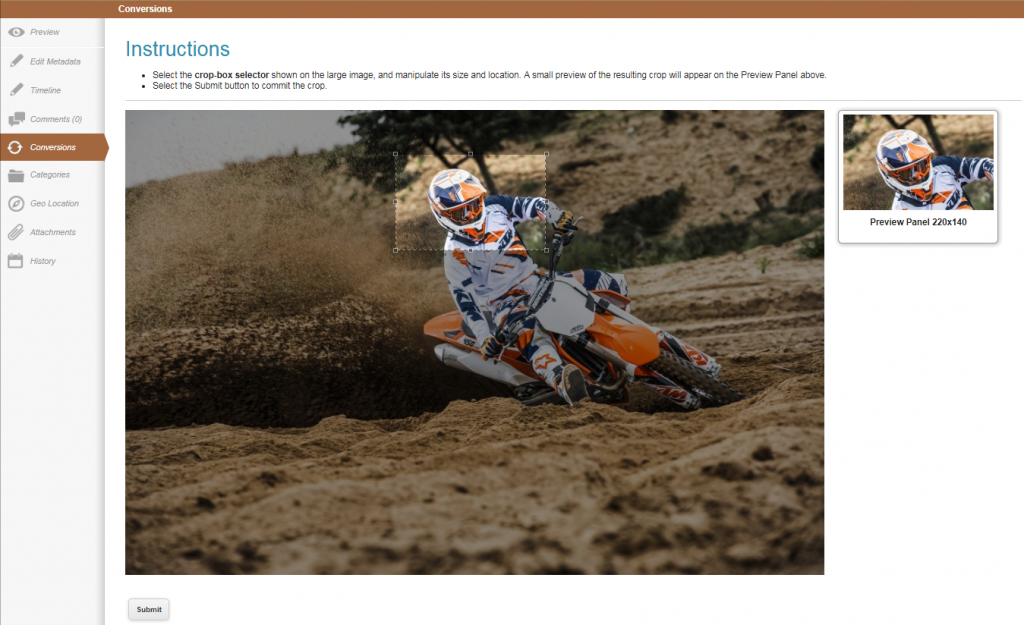 Additionally, should further refinement be needed, it is possible to upload a customized image for a given conversion. This functionality is accessible via the Upload Button.