Collection Management
Assets within a given collection can have permissions set to Edit, Public, View-Only or Private within specific roles, groups or users.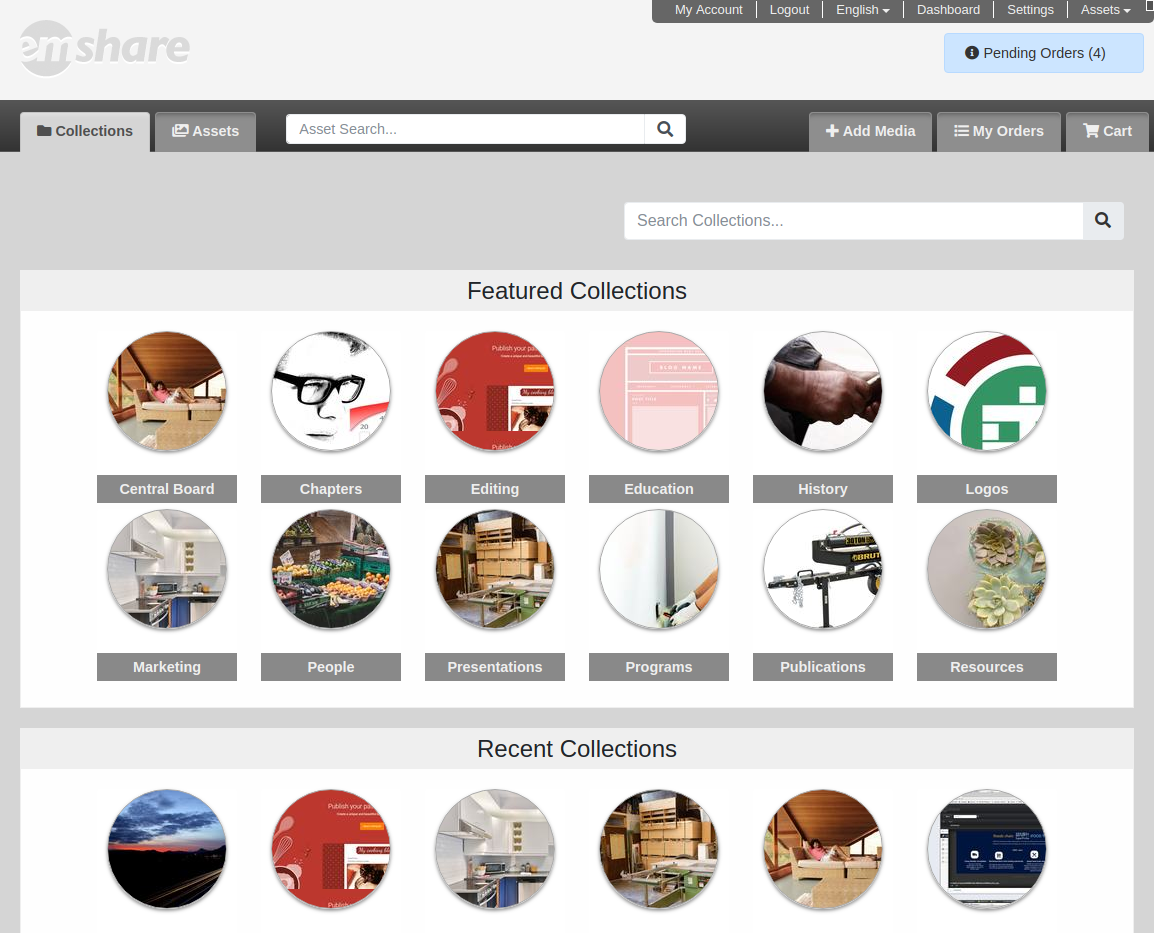 Publish Videos on Platforms Such as YouTube from Within your DAM Software
Share videos with clients directly from the app, create proxies, transcode into/from different file formats, automatically create multi-lingual CC files, tag and download clips, hold current construction positions for assets that are still being created —all of this, backed by a strong API that allows for workflows to run smoothly and efficiently.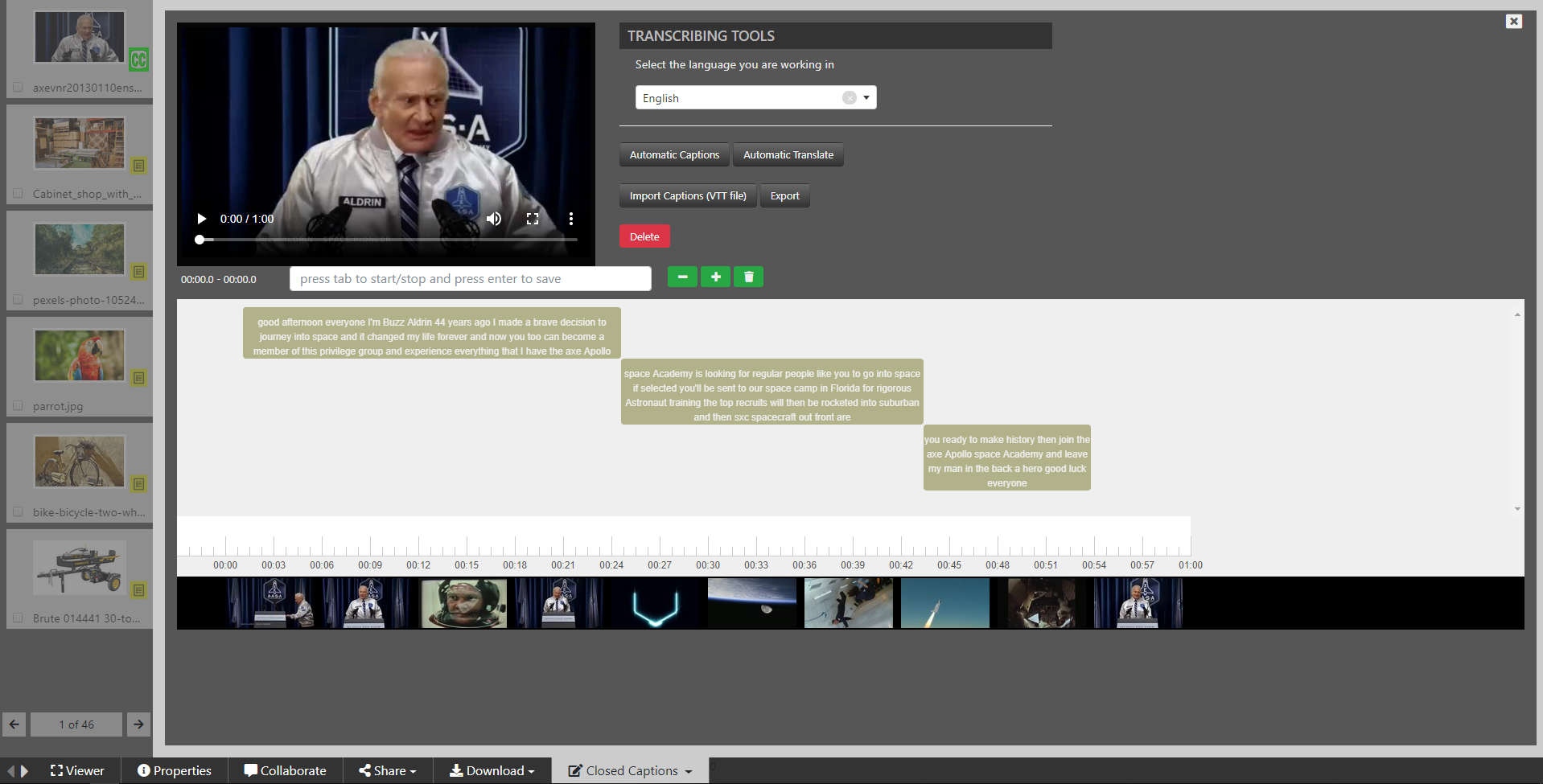 Sync Files from Your Local PC to Your EnterMedia Instance
Edit media files and folders locally with easy desktop syncing. Our in-house app, MediaBoat, allows you to edit media straight from your media database with design applications like InDesign and Photoshop. Publish folders and complex files into collections, check-in and check-out files within your browser!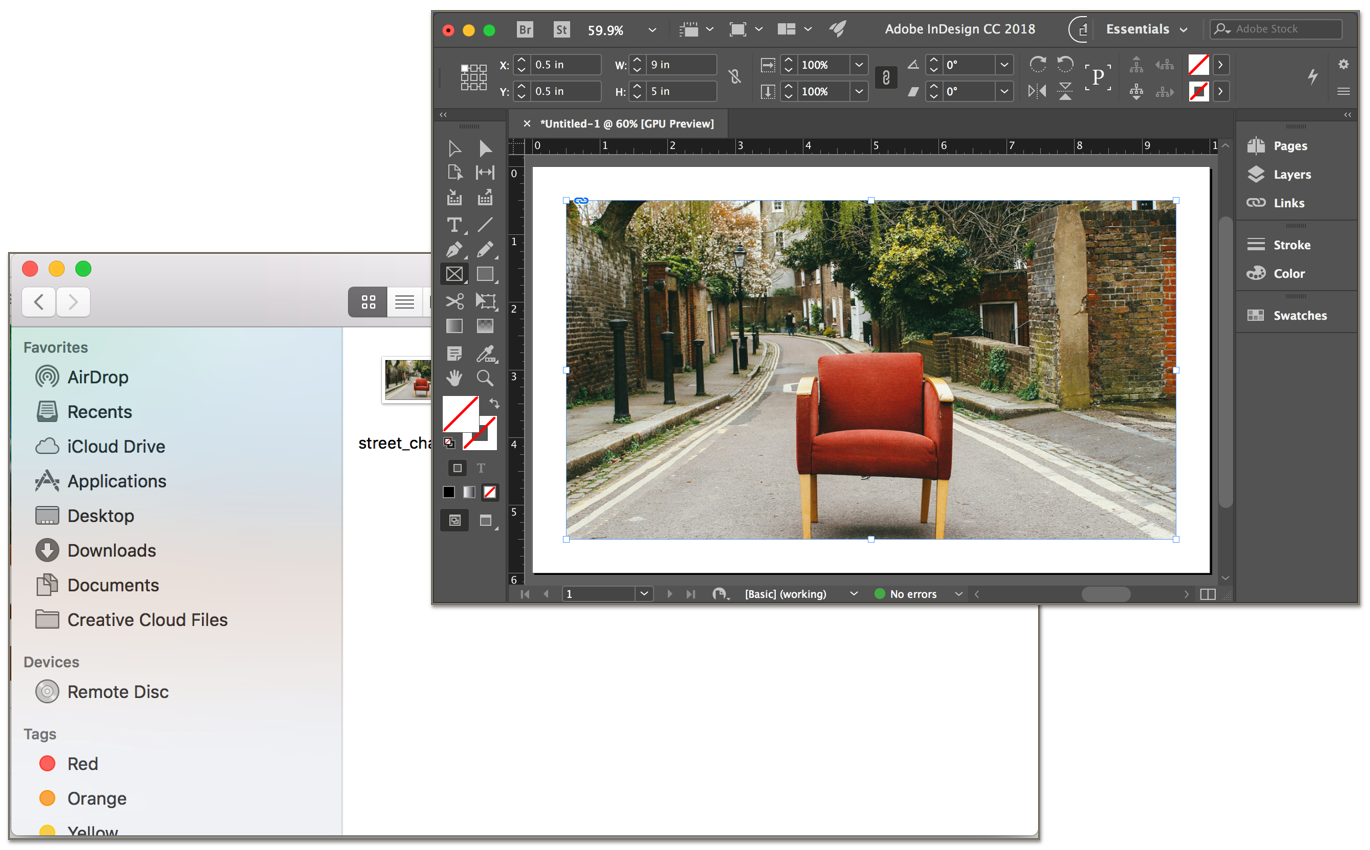 Cost-effective Expert Support and Personalized Feature Development Just for You
Work directly with our team of experts to tailor EnterMedia to your company's specific needs. From product training and consultation sessions to customized feature enhancements and transcoding support, our experienced developers and software architects will be happy to help you get the most out of your digital asset management system.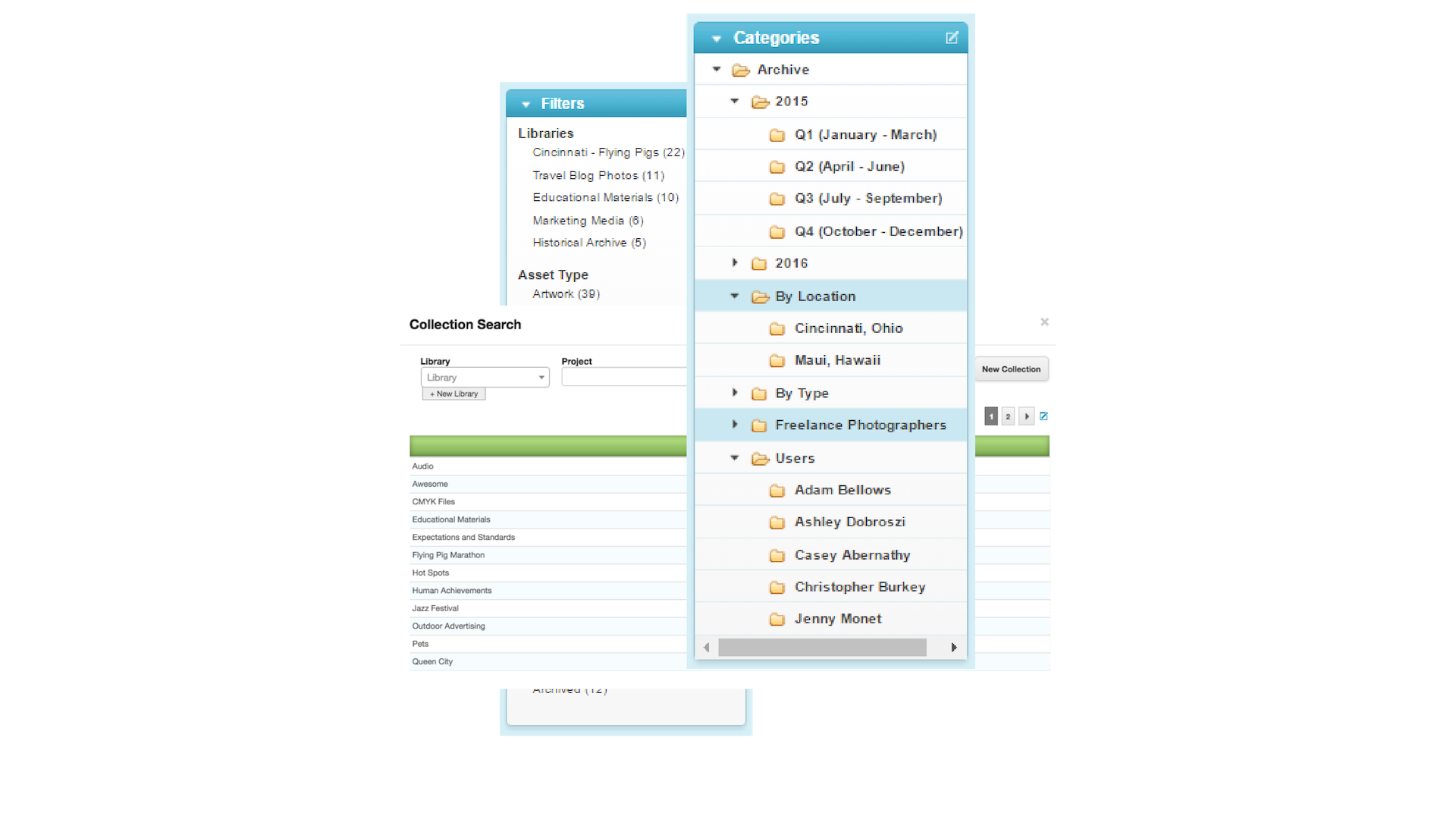 Measure, Track, and Audit the Performance of Your Digital Assets
Audit assets and validate user engagement with workflow integration processes. All events are logged and can be reported upon. Reports can be on a single user or asset or across specific groups of assets over time. Downloads, uploads, searches, views, edits, and events are all logged and can be aggregated or drilled down into.