Database Snapshots
You can now backup and restore your EnterMedia database with our Snapshots tool. Instructions are below:
Settings > System Status > Tools > View Snapshots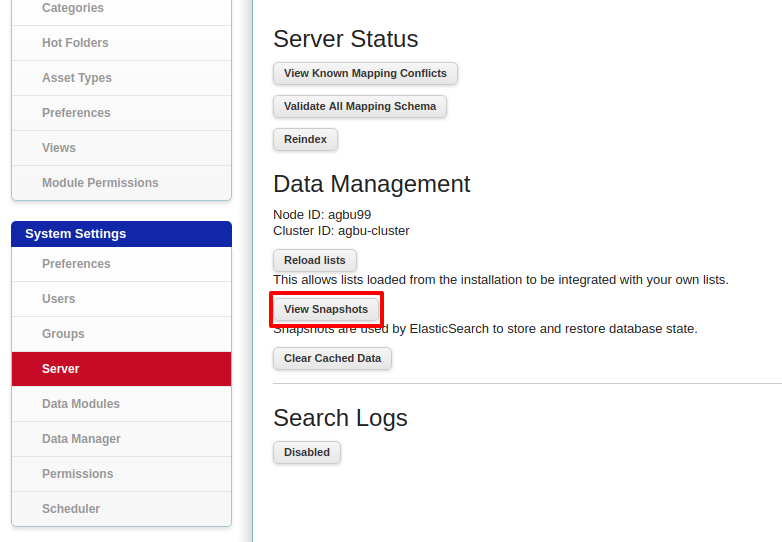 Create a new snapshot with the Create New button and it will be instantly added with the current date and time.
Click the Restore button to immediately restore any of your snapshots.Keep in mind this will wipe out all your current Data Base and replace it with the data in the Snapshot!. We provide an event that can be schedule to generate Snapshots with regularity.
Go to Settings > Scheduler and search for the Create Elastic Snapshot script in the "Data" category.
You can enable and schedule at any desired time.