Custom Print View
When choosing to print Assets, you can now customize the metadata that is printed with them. The print view is condensed and all metadata displays on one page with the asset image preview.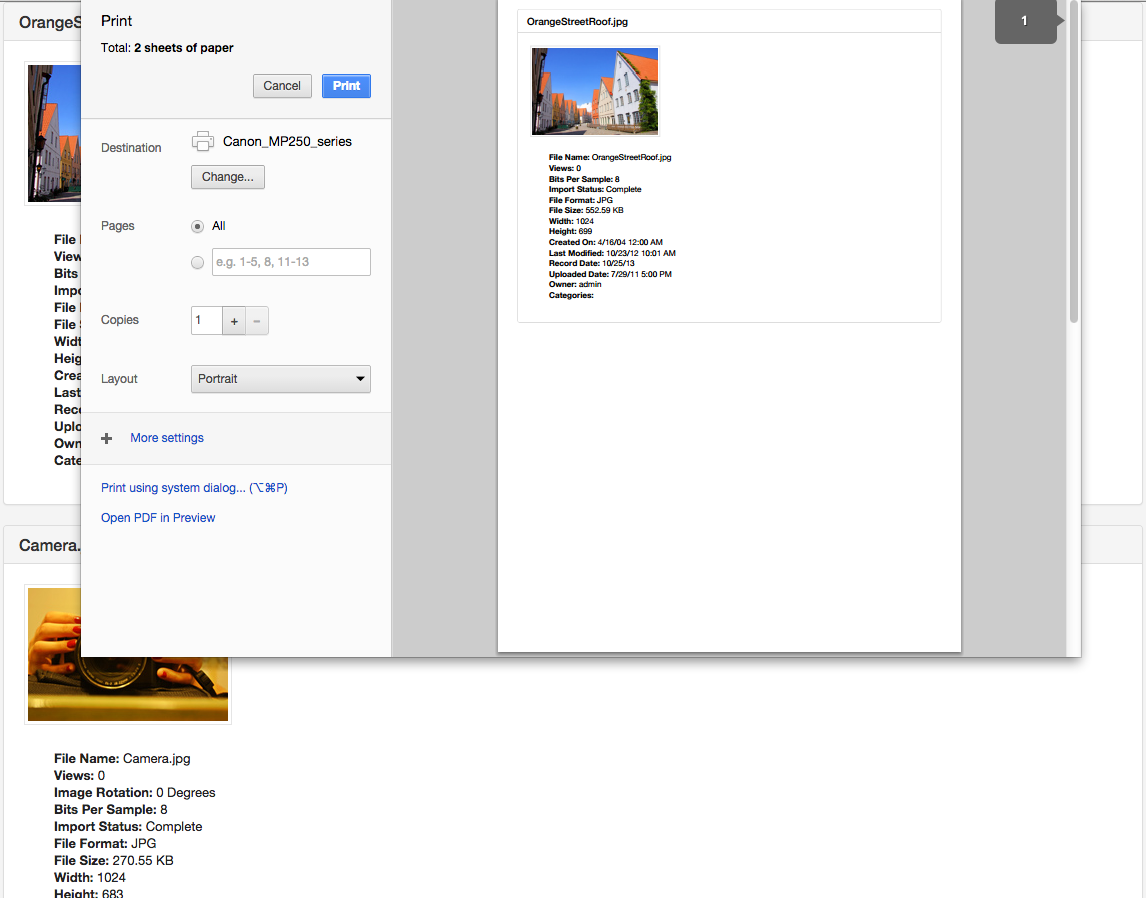 To customize the printable fields, go to Settings, Views, System, Printable Details and select which fields you would like displayed.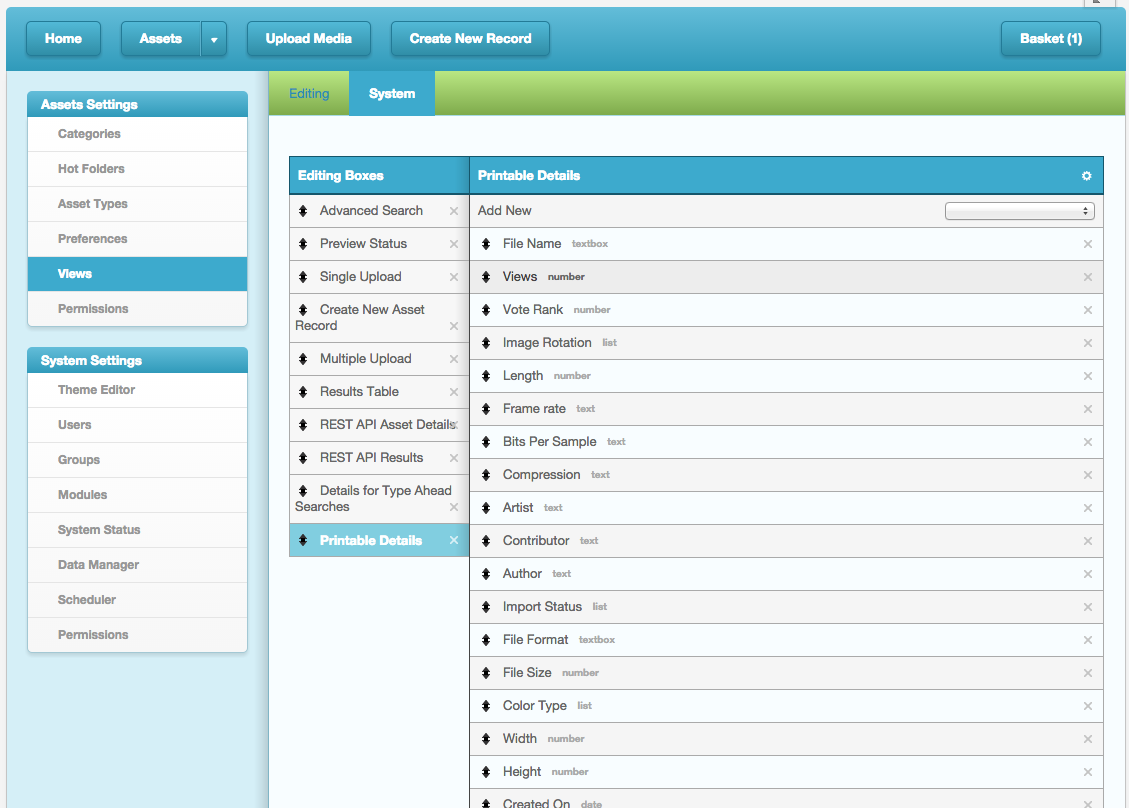 To print the Assets:
Select Assets to print
Select Share
Select Share Gallery
Choose format
Click Next
View Gallery
Click Print and a print dialogue will be opened
You can also use the
Custom Metadata Export
feature from this page.
---