MediaBoat
Try our new Media Drive AI App
EnterMedia's tool for sync files from your local PC to your EnterMedia Instance.
Windows

Download for Windows 7-64b, Windows 10-64b
Java 8+ is required.
Install instructions
Download and unzip the package in your local PC.
Configuration
Open MediaBoat application and introduce a valid user/password for your instance.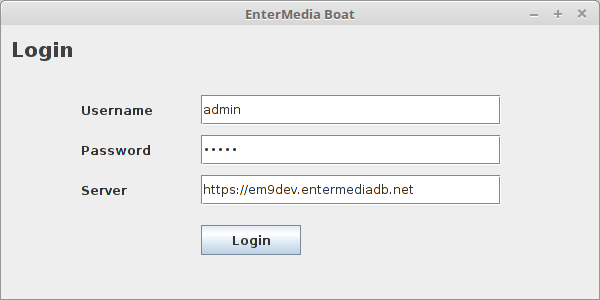 Wait for the Login Complete message. Once is connected, you can start syncing assets from your EnterMedia Instance.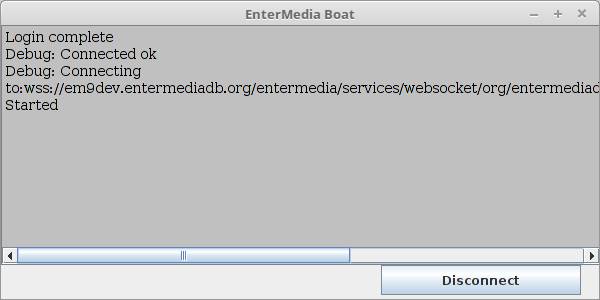 In your EnterMedia instance select a Collection and select the assets you want to download:


Then hit the Sync and next Download buttons, doing that will overwrittes your local files with the ones present in your remote Collection.

You can find the download assets in the path:
Windows: C:\Users\Username\Entermedia\Collection-Name\
Linux: /home/username/Entermedia/Collection-Name/
Mac: /Users/username/Entermedia/Collection-Name/
You can monitor connected users in your Dashboard Reports. Go to Dashboard in the top right navigation and select Desktop.