Collection Managing
↵
Select a collection by clicking on one collection's thumbnail :

1. Change a collection's library
You can change a collection's name ( 1 ), which will also save its respecting category's name. You are also able to change the collection's library ( 2 ). You can delete a collection by hitting the Delete button at the bottom of the screen. That will not delete the category.

2. Create a new Library
Libraries are used to organize your Collections and therefore have a better control over whatusers/set of users can or cannot do within a specific set of Collections. They are especially usefull when you end up with a lot of Collections. You can create Libraries by going to the Libraries module:

Then hit the Add New button, fill in the form and hit Save to complete your new Library creation.
Evertime you'll be creating a new Collection you'll have the possibilty to assign it to a Library. If you want to assign an already created Collection to a Library, go into your Collection, open the Properties and select a Library from the dropdown (see above 1. Change a Collection's Library).
3. Set Library's permissions
Go into a Collection, open the Collection's menu (1) and click on Library Permission (2):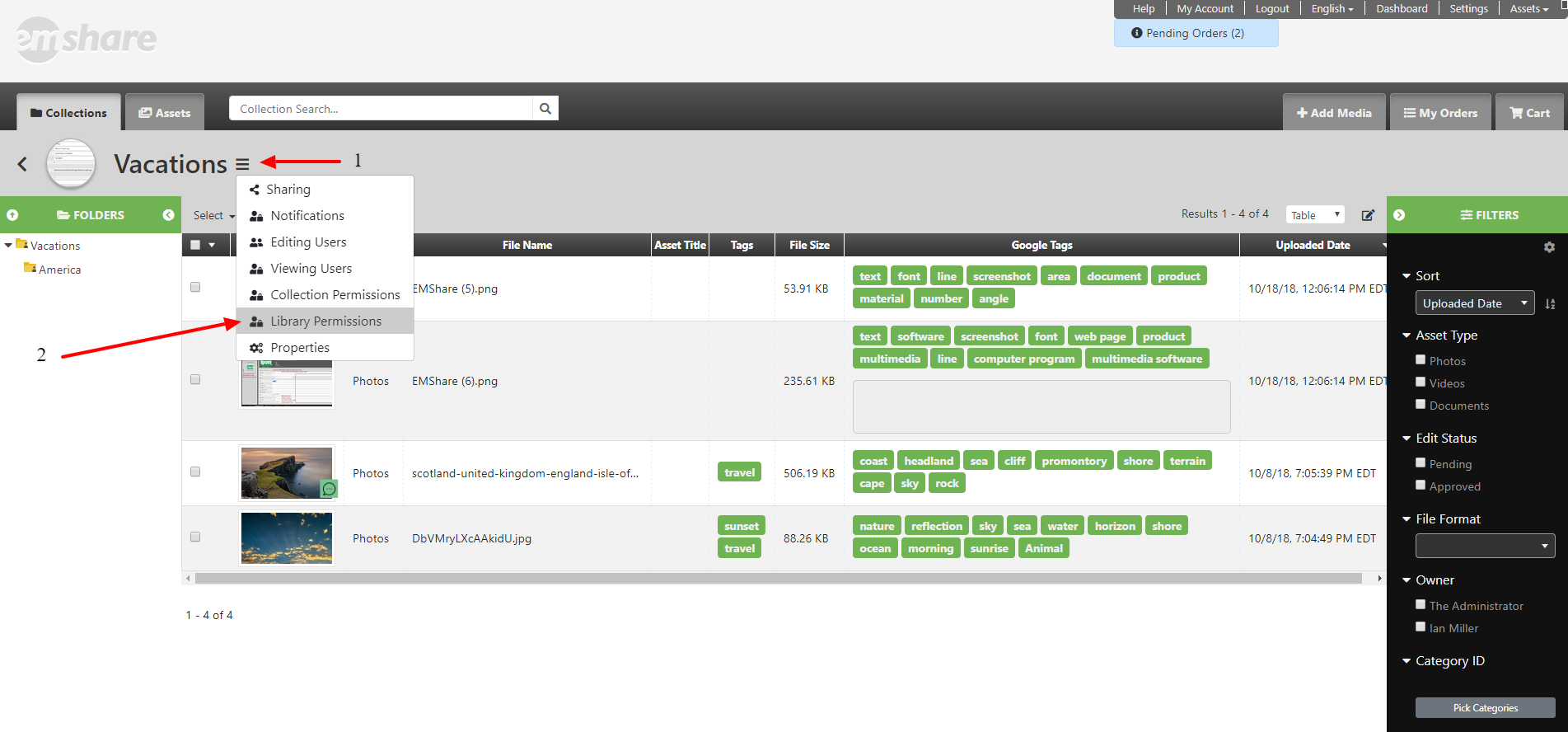 Once there, click on any permission, you'll then be able to choose a Group, a Role or Any Users to be able to access the selected permission(ie: feature). Finally, after selecting a value from the dropdown, hit the Add button. It should looks like: