Disable Auto Categorize by Year
A new feature rolled out with EM10 is auto-categorization of uploads by the year they where uploaded. If you'd like to modify or disable this feature then follow the intructions below.
1. Log into your DAM, then in the upper right hand corner select Settings. In the bottom left hand corner under System Settings click on Preferences.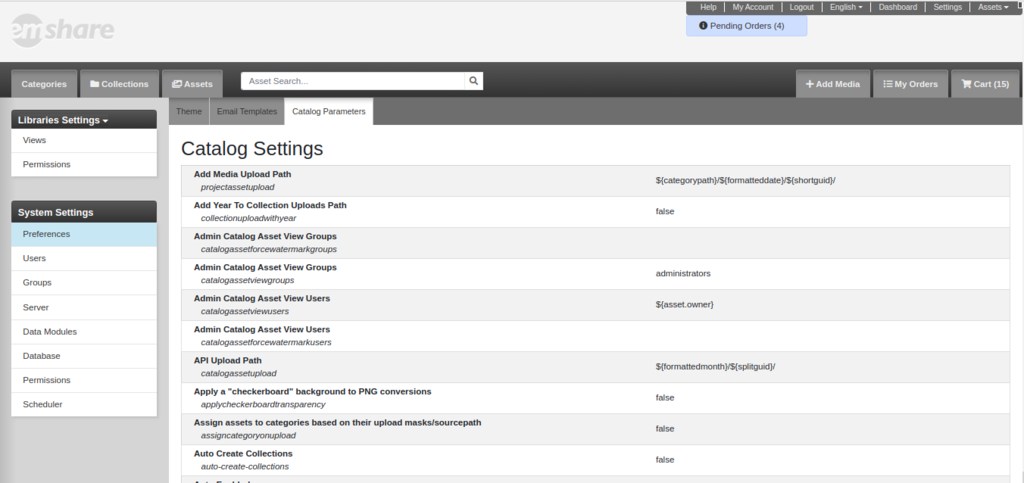 2. In the top bar, you'll see 3 bars, lets choose Catalog Parameters, then Add Year To Collection Uploads Path.
3. Under the Value field you can edit it to either True or False to enable or disable the feature.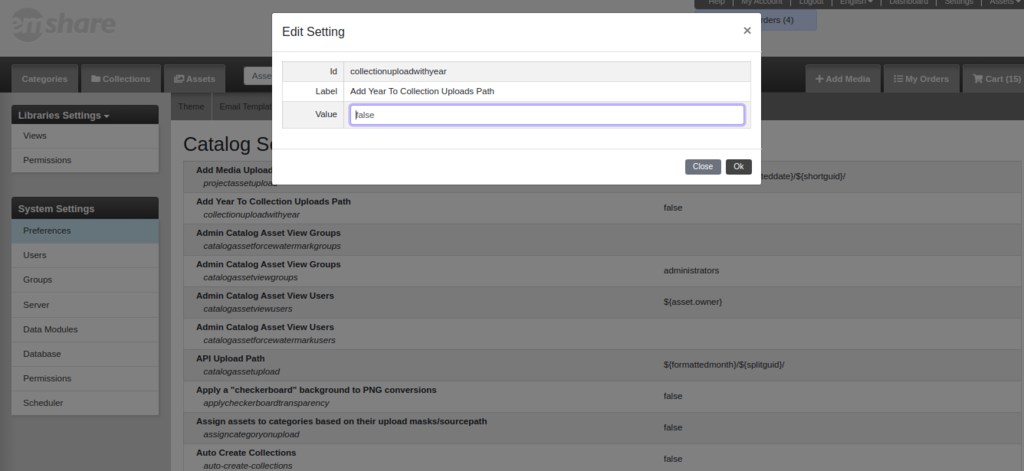 And we're done!