Manager Snapshots
We have the option to Export/Import full instance or only configuration settings in the Manager. In your main instance manager, you can select the option to create a Complete or a Config-only Snapshot. Go to your instance url: http://myinstance.net/manager and login as Admin. Select the catalog you want to Export.
Source DAM: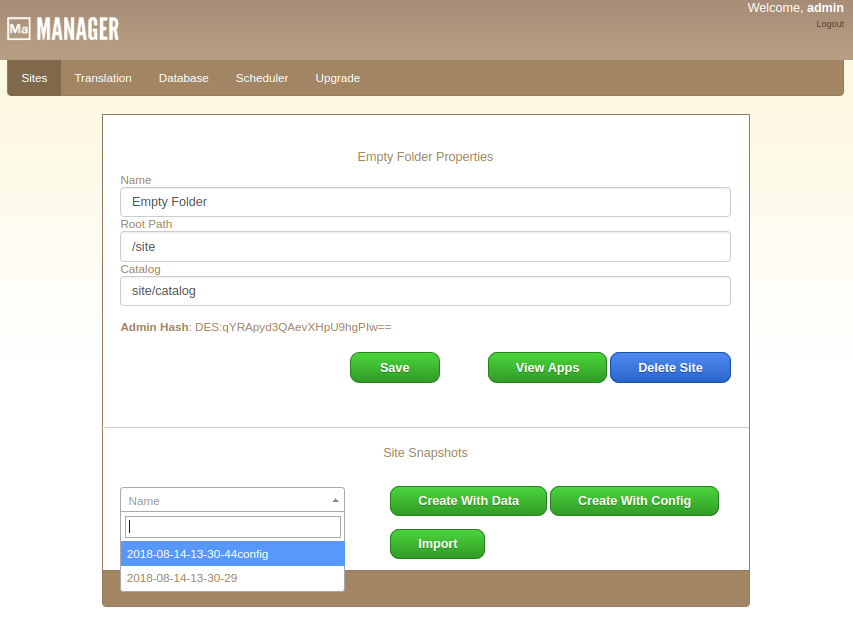 Once you have an Snapshot you can Import it in the destination instance you should have up and running at this point. Complete Snapshot will include all configuration and all data tables/modules in the DAM. Keep in mind this Snapshot will not include the media (Originals and Generated files), anyways will include all the assets and their metadata. Config-only Snapshot include all the Fields, Lists and Views definitions, Catalog Settings and the Application Configuration.
You can download the Snapshot zip then upload it into the Manager section in the destination instance or you can directly use the URL in the Import popoup.
Destination DAM: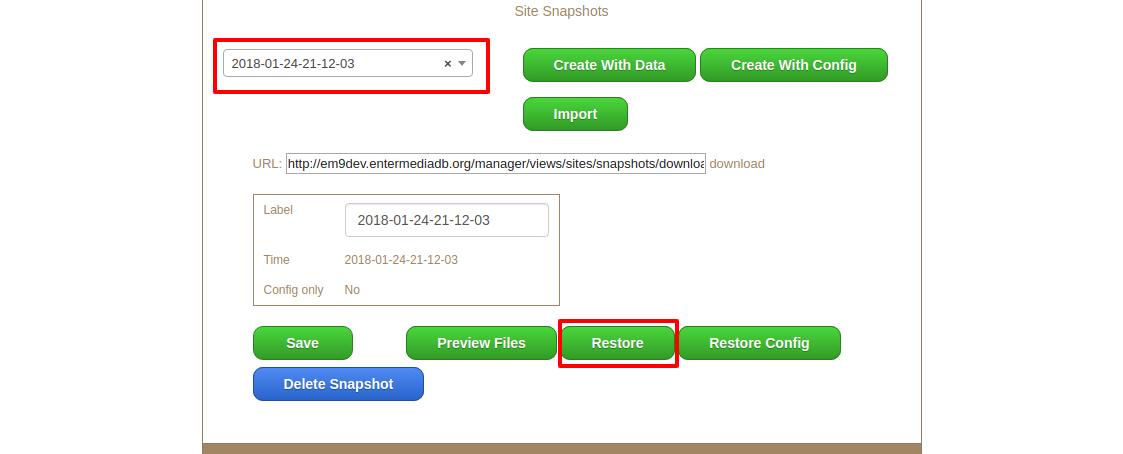 Both options will require to Reindex the instance, you can go to your Settings | Server and Reindex.