Annotations
With EnterMedia 10, you can annotate assets (write and/or draw on them, etc.) and discuss those annotations in the provided chat box - all in the Collaborate tab of any asset. (To get to this tab, click on an asset, then select Collaborate at the bottom of the screen, as shown in the image below.)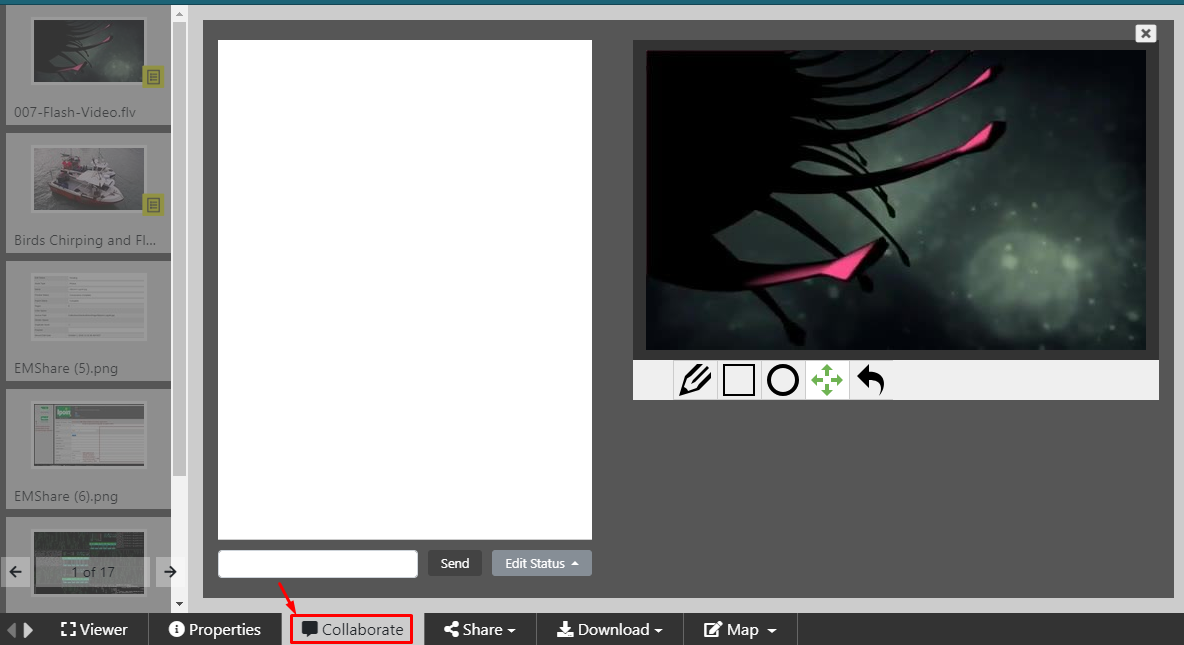 In the above image, the large white box is a chat box where users can discuss the asset, annotations, etc. All comments in the chat are saved, so these conversations can be had in real-time when multiple users are present and discussing, or they can be checked and added to later on, over time.
Chat notifications are sent to the owner of the asset, as well as any user added to the Collection the asset is a part of. Notifications are also sent to any user who has been a part of that asset chat.
NOTE: It is possible to turn off notifications on an individual user basis, via Settings. A badge will appear on any asset that has a chat - current or old/finished; so, it is up to the individual to check those assets for new comments if they have disabled email notifications.
For more information on the Collaborate section, click here.