EMedia Finder Download
Download and Install EMFinder
EnterMedia now has its own tool to sync files from your local PC to your EnterMedia Instance.
Click on relevant link below. ***If download does not start, Right-click on Link, select 'Copy Link Address' and Paste into a blank browser tab.
Install instructions
Install Java 8+ on your system
Download and unzip the package in your local PC.
Install on Mac
Double click on DMG file. and you'll see the following screen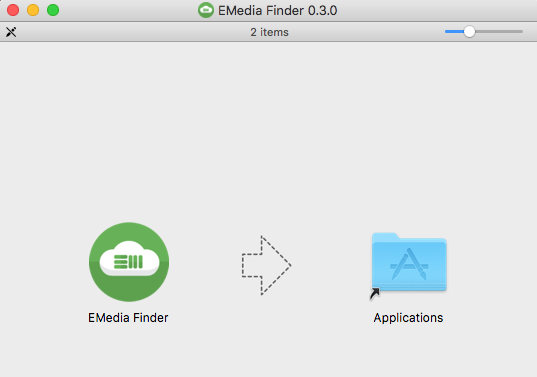 From this point you only need to drag EMEdia Finder to Application folder
Now you'll see the EMedia Finder on your application and Launchpad
What next? go to checkout how to Login in the app
Install on Windows
Execute the installer, and it will ask for Administrative privileges after that it will install automatically. you'll be able to see it on start menu and a shortcut on your desktop.
What next? go to checkout how to Login in the app
Install on Centos or Fedora
Start RPM package and you'll see a picture similar to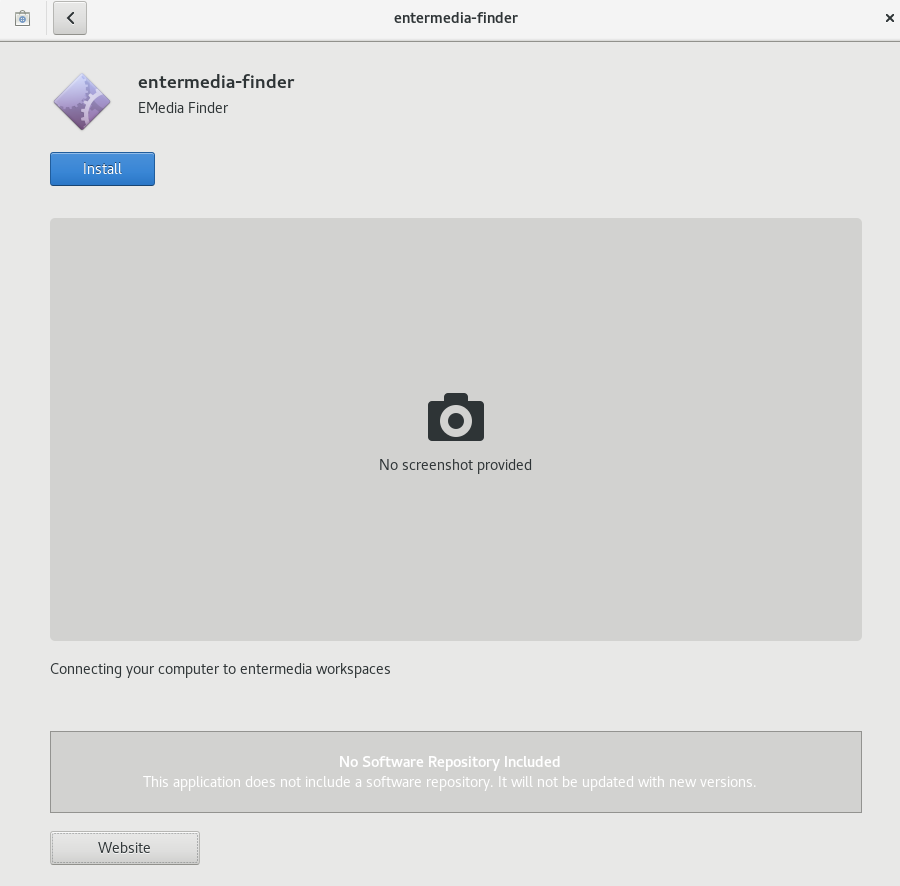 Install and then you'll have the program installed on your OS. you can start it either on console $entermedia-finder or application shortcuts
What next? go to checkout how to Login in the app
Install on Debian based OS
Start DEB package and you'll see a picture similar to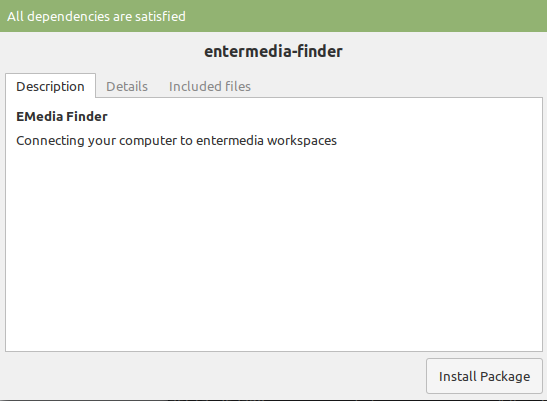 Install and then you'll have the program installed on your OS. you can start it either on console $entermedia-finder or application shortcuts
What next? go to checkout how to Login in the app