Collections - Sharing
This walkthrough will explain how to create a new collection and have it be shared with whoever you want or need.
First step is to create your Collection. Do this by going to the Collections tab, and clicking on the + button, as shown below:



Once that's been clicked, type in the name of your new Collection ("Collection 1" in this example), select a Library to add it to if need be, then click OK.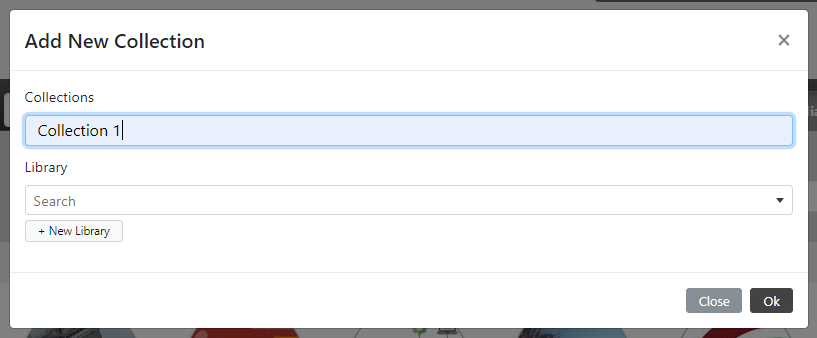 Clicking OK will redirect you the Collection you've just created. Once there, go to View Permissions, as shown below: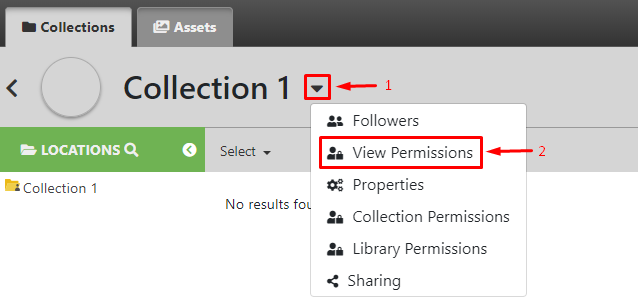 Once there, select Users from the Roles dropdown menu, as shown in the image below. Selecting this will make it so that the Collection is viewable for ALL users.