Theme Editor
As part of EnterMedia Release 8.18, you can now easily customize the appearance (theme, skin, etc.) of your Entermedia DAM with our new Theme Editor. Apply company logos and colors to your heart's (or your Marketing team's) content. Edit your existing themes or create new ones from within the Theme Editor (first drop down) or the Data Manager.
Admin permissions required.
Simply navigate to Settings→ System Settings→ Theme Editor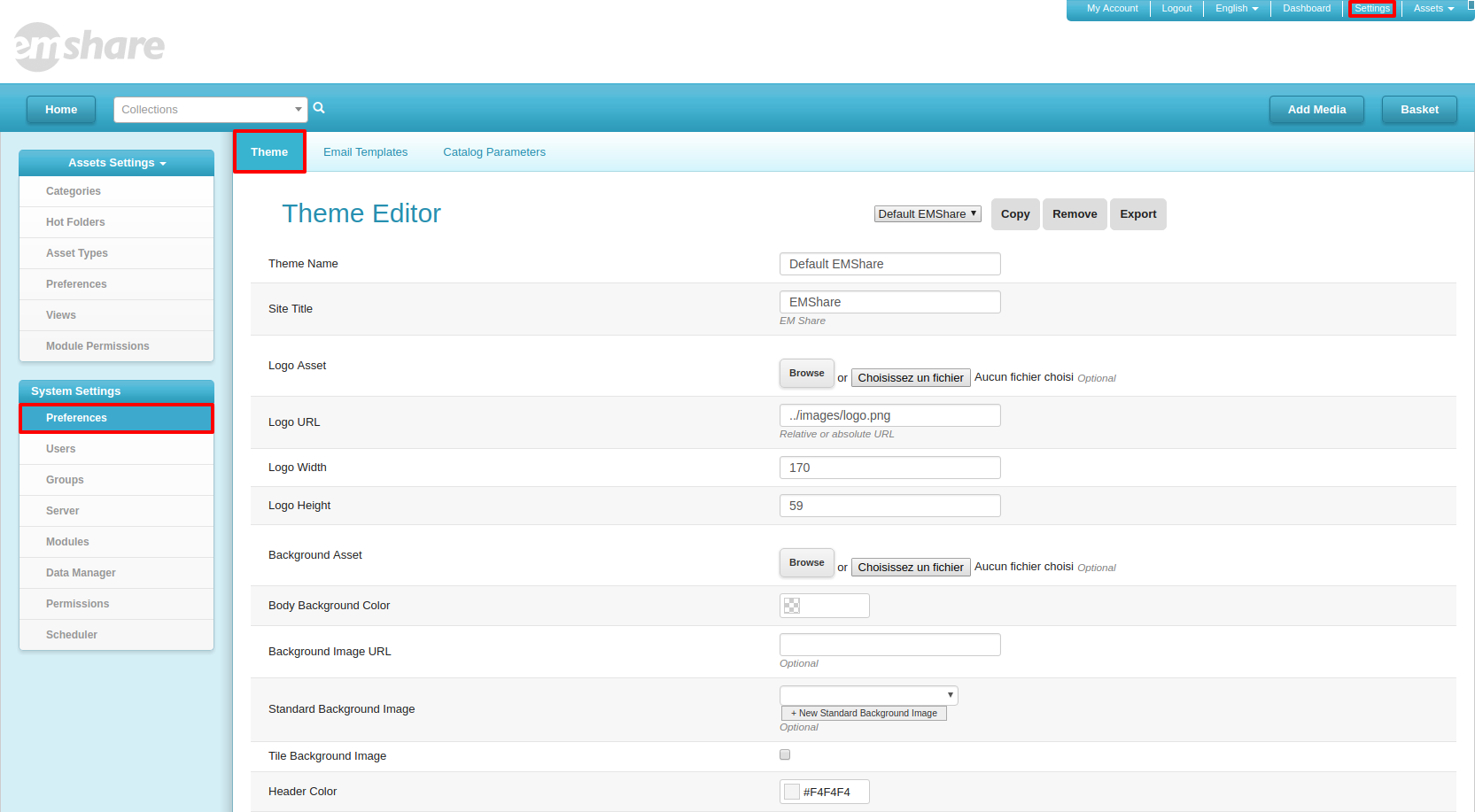 Themes – the change Themes, simply select the theme from the drop down at the top of the page and hit Save at the very bottom.
Themes can easily be copied, removed, exported or imported (with same CSV file type). To import a theme, visit Data Manager–>theme table–>Import button.
Logos – enter a path, select an image file from your DAM or upload an image (pictured).
To remove a chosen or uploaded image, select the clear button and hit Save at the bottom. It's recommended to Clear and Save a DAM image before uploading a new one.
Background images – Background Asset and Background Image URL operate the same as the logo picker.
Save automatically applies the Theme you're editing to your EnterMedia so you can immediately review it.
It is recommended to click Save after any logo change, then keep editing, if desired.
Note: If a color code or field is left blank, the value from the fall back EMShare legacy theme is added.
---