Link Google Project APIs to EnterMedia
First you need to Link Google Cloud Console to your business Google Account
Sign into the Google Cloud Console using your Google Business account.
Create a Project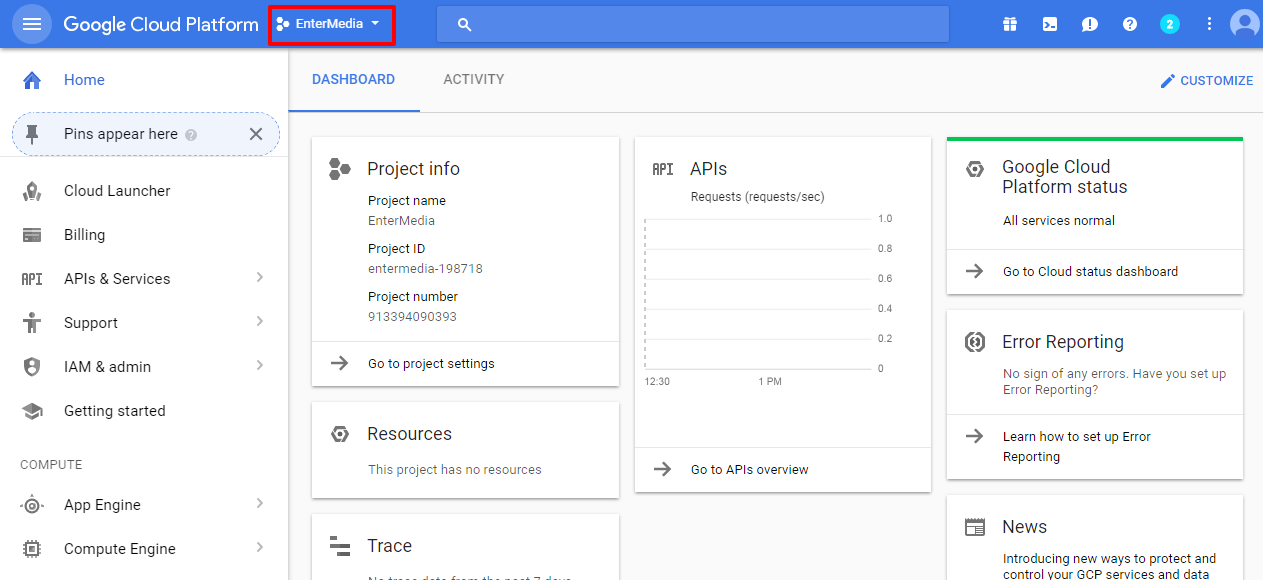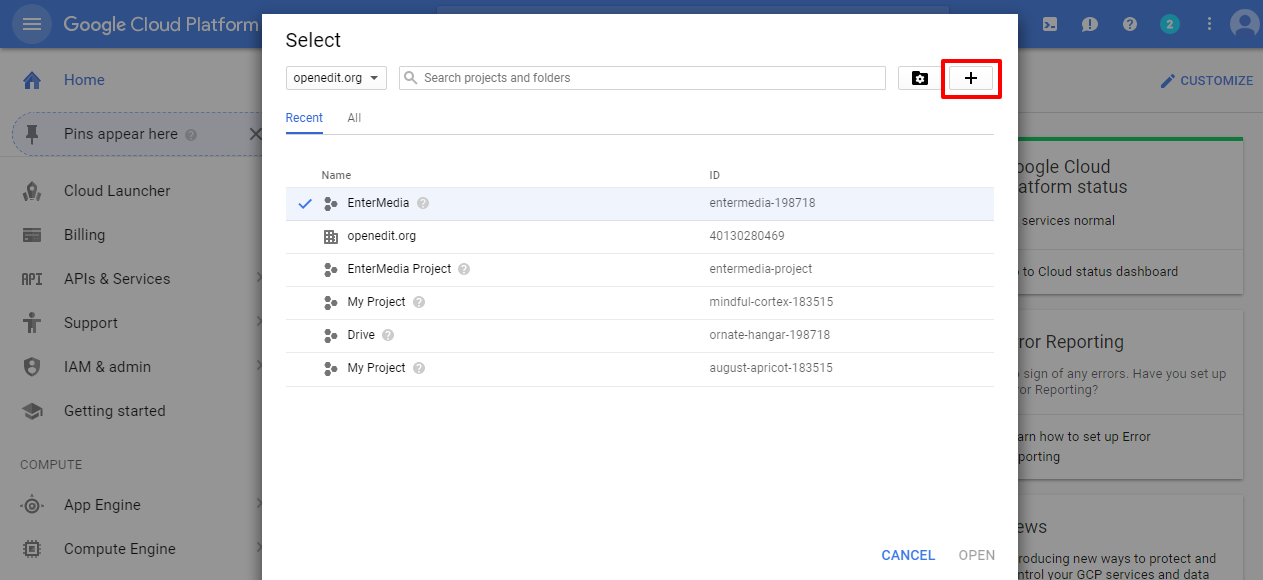 Refer to the following Google official documentation
Now you can enable the Google APIs and Services to use them within EnterMedia. Select APIs & Services from the main menu and then Dashboard.