Geolocation – Multiple Locations/ Icons
Geolocation – Tracking Multiple Sites for a Single Asset
Some assets represent resources that are available, or present in multiple locations. EnterMedia offers next level Geolocation tracking for this kind of media.
To use this feature, a table and view must be properly setup. See Geolocations Setup.
This feature allows you to choose multiple geolocations for an asset and customize their icons.
Select an Asset
Click on the custom geolocation table view, called GEO (or as your admin named it)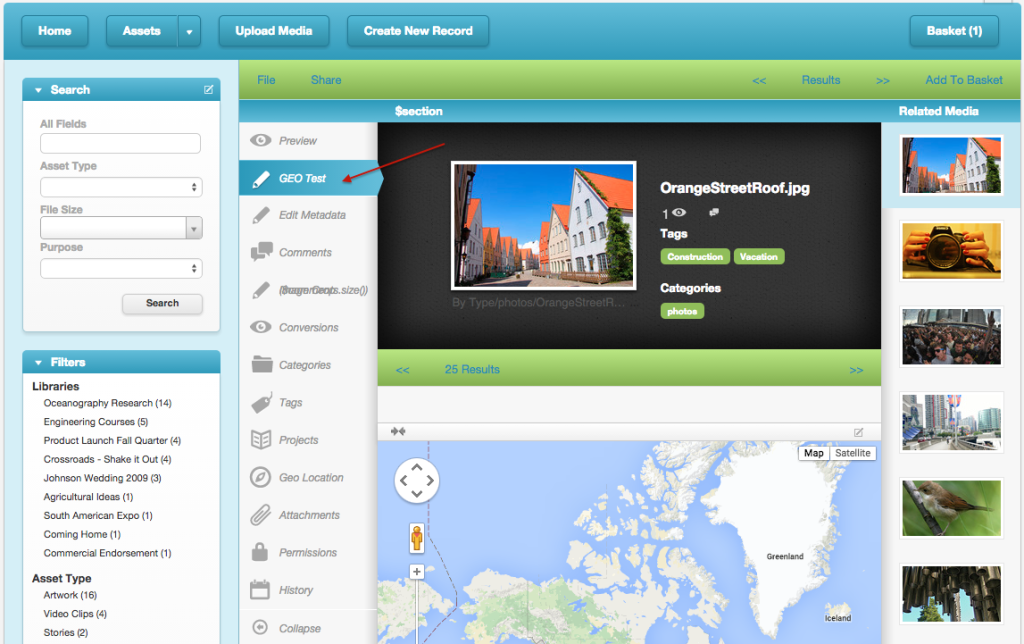 scroll down and select "Add New"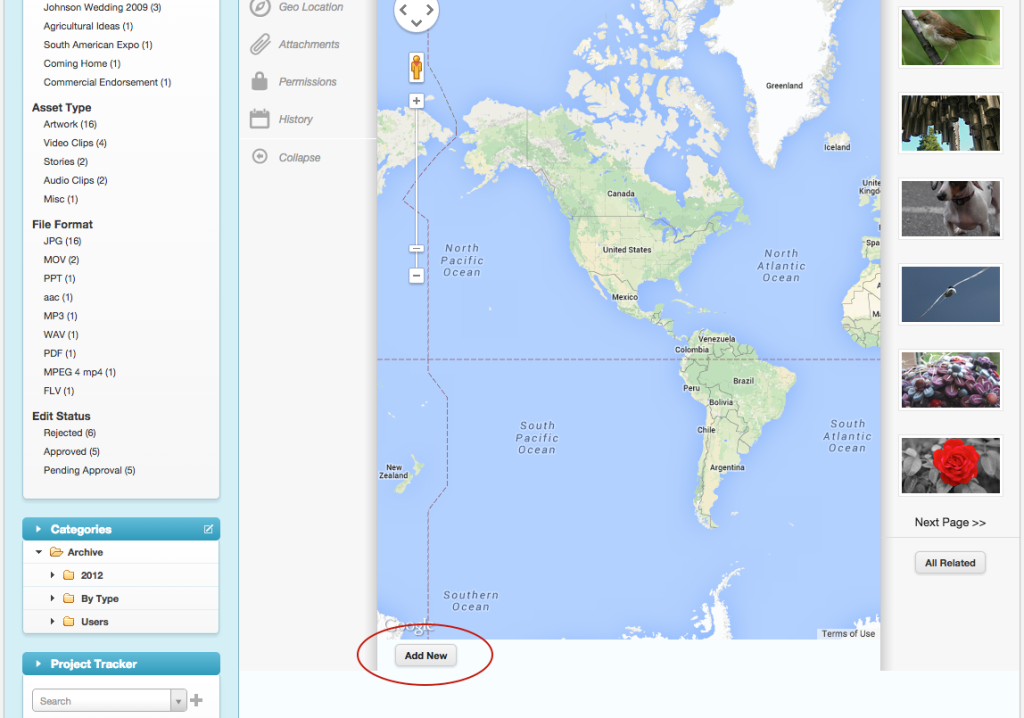 Enter a Name for the location
Choose a custom icon or add a new one (coming soon)
Search for a location in the search bar and select "Search" (do not hit Enter, as it will act as a submit command)
After your location appears, drag the red map icon to a specific desired location on the map
Click Save Values

Your custom icon will appear on the map*

*If your default location has not been set, it will default to the United States. You will see this default location after you save your map icon.

Click the icon to see the Name or Edit it
Click Add New for additional locations
---