March 22, 2018 7:47 pm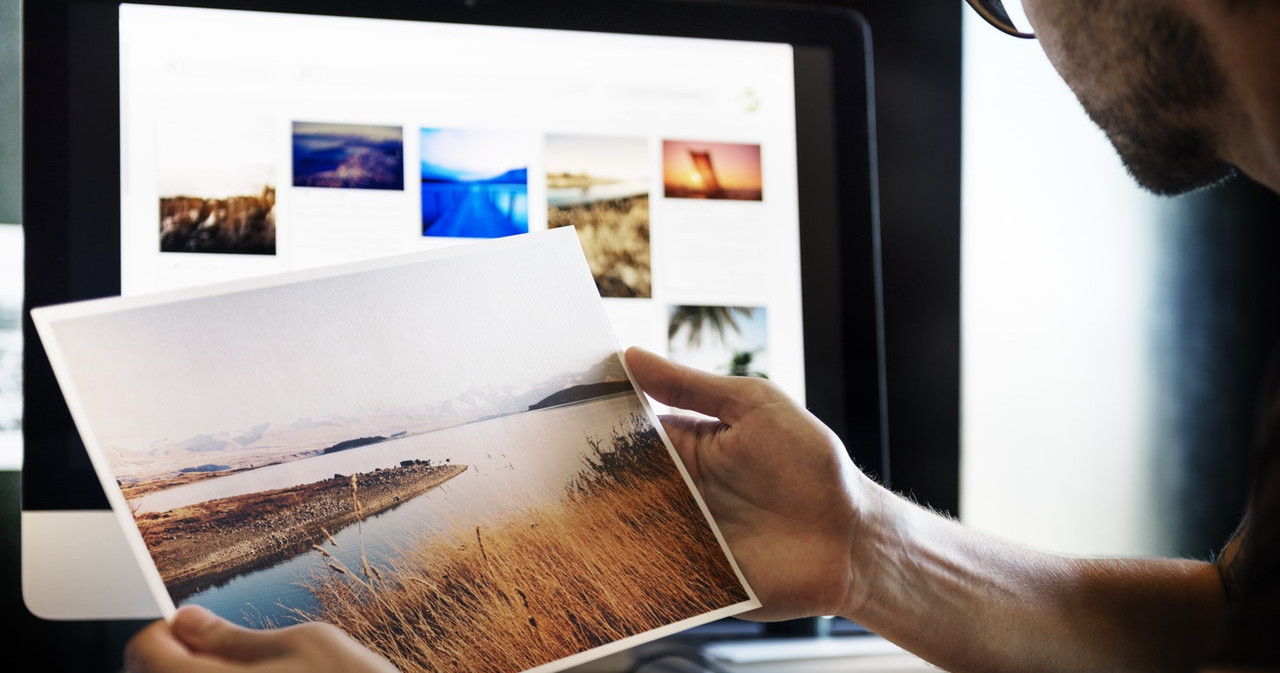 Whether you're an academic administrator or a nonprofit manager, you know (all too well) that storing and sharing digital media assets can be a real challenge.
Fortunately, the creation of digital asset management (DAM) solutions have simplified the complexity of managing hundreds or thousands of images and videos every year.
With DAMs, universities and nonprofit organizations can take control, manage, and share a wide range of digital media.
There's no shortage of DAMs on the market. However, finding one that's…
Customizable to fit your unique needs
Cost-effective and fits within your organization's budget
Scalable and can grow with your organization
Easy to use, no matter your technological level of knowledge
…can prove to be a frustrating and difficult search process.
Fortunately–there is a solution, and it's called EnterMedia.
What is EnterMedia?
EnterMedia builds high performance image and video media handling solutions for a variety of clients–from ivy league universities to leading nonprofits and everything in between.
With our software, academic institutions and nonprofit organizations can organize, share, and use digital resources faster and easier than ever before.
EnterMedia is a unique and competitive option for non-profit organizations and universities for a variety of reasons.
Read on to discover four of them…
#1: EnterMedia Can Be Fully Customized to Fit Your Needs.
From the number of employees to media objectives, no one organization is the same as the next. Therefore, how can we expect their software needs and related solutions to be the same?
For a DAM solution to meet an organization's unique needs and goals, there needs to be a certain degree of customization.
Maybe your non-profit organization requires specific search filters to quickly and easily locate media files.
Or perhaps the university you work for would like to predefine the pixel dimensions of each image asset.
Whatever your unique needs may be as an organization, EnterMedia has the capabilities to adapt your platform to meet those needs.
In addition to delivering high-quality software products, EnterMedia is a service-based company that is there to attend to each and every of your organization's needs.
With our customization and client services, you can work directly with a product architect to create your organization's customized platform.
For example, Harvard University's Center for the Environment (HUCE) came to EnterMedia looking for a software solution that allowed for customizable search functions.
The other vendors that HUCE analyzed wouldn't have been able to deliver the robust search functions that the Center needed.
After exploring the search features of other websites and discussing the needs of the local staff, HUCE decided to partner with EnterMedia.
The partnership proved to be successful for the ivy league's Center.
According to Eric Simms, Educational Programs Manager at HUCE, "Overall, we felt that EnterMedia would be more responsive than other vendors based on our initial interactions, and so far they have lived up to our expectations."
#2: EnterMedia is Cost Effective–Even for Organizations with Limited Budgets!
For many organizations, remaining economical without compromising the quality of a chosen software solution is essential for long-term success.
Fortunately, open source solutions like EnterMedia provide universities and nonprofits with access to the same tools and technology used by enterprise-level organizations–for a fraction of the cost.
With its flexible platform and an option for a community-based support model, open source is a rare characteristic that you won't find with most other DAM solutions.
In the case of nonprofit organization Mindset, finding a cost effective DAM solution was critical to their daily workflow.
The organization had created over 1,400 hours of educational video content with supporting PDF and interactive online programs.
As Johan Els, COO and CTO of Mindset explains, "This library is only useful to the children when it can be stored and managed in meaningful ways. EnterMedia has provided this."
Before deciding on EnterMedia as their software solution, the organization spent over a year investigating the options and potential of competing software on the open source market.
As Johan put it, "EnterMedia came out as the best possible choice, for its flexibility, scalability, reliability, and total cost of ownership. EnterMedia's solid features list and open API for additional development proved to be the best fit for our organization."
#3: EnterMedia is Intuitive and Easy to Use.
With varying degrees of technological know-how within organizations, the chosen software solutions need to be easy for everyone.
With an intuitive interface, adaptable features, and an easily accessible support team, EnterMedia makes it easy for all parties involved to seamlessly adopt our customized software.
For example, Harvard University's Center for the Environment (HUCE) selected EnterMedia as a software partner in part because they needed an intuitive user-interface for uploading, searching, and previewing assets–and we were able to provide that.
As another example, in 2012 South Dakota State University (SDSU) needed a web portal that students and faculty members could use to interact with assets and curriculum.
For a successful deployment, the platform needed to be adaptable and understood by both faculty and students.
As Dr. Shouhong Zhang at SDSU shared, "We did a very comprehensive comparison of the products in the market–commercial and open source ones. EnterMedia won us because of its user interface, cost, support, and customization. We ran several media servers (MS, Real, Apple, Flash) prior to adopting EnterMedia. The support and user interface of those applications were not satisfactory."
Three years later, and the university is still using our software.
As Dr. Zhang puts it, "Our faculty and students are very happy with our own YouTube! It's so easy to use it and is completely browser based like YouTube"
Mindset echoed similar sentiments.
According to CTO and COO Johan Els, "EnterMedia provides a robust, flexible, and easy-to-use system for organizing and managing digital assets of any kind, while also allowing for easy location and retrieval of assets."
#4: EnterMedia Can Grow with Your Organization as it Scales.
Growth is a natural aspect of any organization–and as you scale up, you'll need your DAM solution to scale with you.
The last thing you want is to outgrow your selected software solution.
Fortunately, EnterMedia's software is built to scale–enabling you to add more users and files over time without worrying about maxing out your capacity.
With our software, your organization can have unlimited users–at no extra cost.
For example, when HUCE came to us, they needed a platform that allowed a large number of potential users (i.e., upwards of several hundred), all of whom would be able to contribute content via limited administrative access.
The software we provided them met these needs, and they've been more than satisfied with their experience in using the provided solution.
With EnterMedia, taking charge of your organization's image and video media database has never been easier.
It's no wonder we have secured an overall score of 4.5 out of 5 star rating on Capterra, along with stellar reviews from users that don't hesitate to mention the ease of use, ideal pricing, helpful customer support, and other benefits we offer as a business solution.
If you'd like to learn more about how we can meet the needs of your academic institution or non-profit organization, schedule a FREE consultation with one of our technical consultants today!